VH-GSB Noorduyn UC-64A Norseman (c/n 269)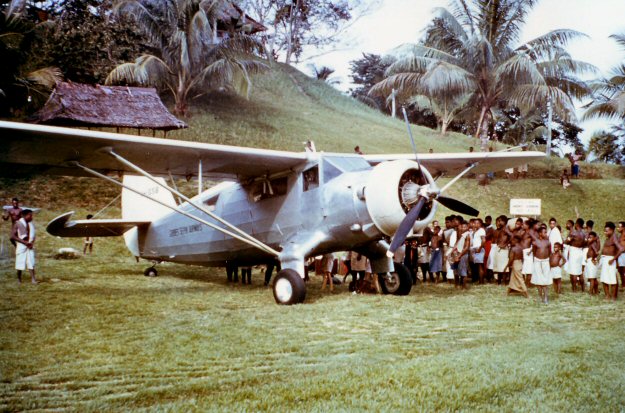 ".....will all passengers holding confirmed reservations please come to the fore....we'll handle the
stand-by ones later!" A Gibbes Sepik Airways Norseman in typical surroundings, somewhere
in New Guinea, circa 1959. This was the former Zinc Corporation's aircraft VH-BHG. It was
later acquired by Robert H. (Bobby) Gibbes as his own personal transport and re-registered
VH-RHG. When acquired by Pay and Williamson in 1965 for use as a cropduster it was re-
registered VH-GSG. After service with Skyservice Aviation and Air Research in the early 1970s
it was exported to Canada in 1973, as CF-ISM, changed in 1975 to C-FISM. It crashed in
June of 1978 into Witchai Lake, Manitoba.