VH-BHG (1) Noorduyn UC-64A Norseman (c/n 269)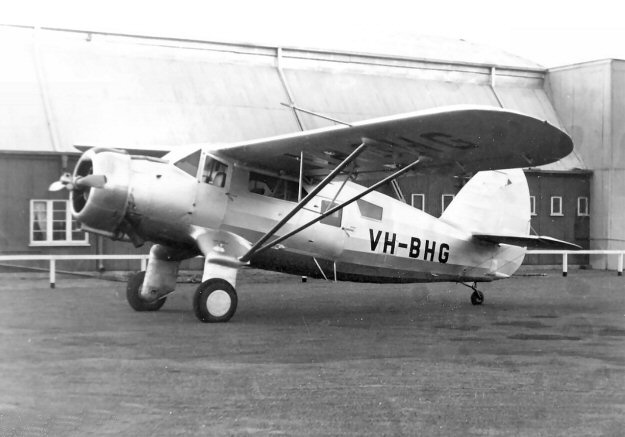 VH-BHG at Eagle Farm, circa 1950 while with Zinc Corp/Silver City Airways of Broken Hill.
Photo from the Geoff Goodall collection. This was Broken Hill Pty's second Norseman, acquired
in 1949. It was formerly with the RAAF as A71-12 and was sold to Gibbes Sepik Airways in
New Guinea in 1953. The shot below, also via Goodall shows the Norseman in Gibbes Sepik
Airways original scheme with checkerboard rudder, somewhere in New Guinea. The color shot
at the foot of the page was taken by Bob Hoad (via Robert Blaikie) at remote Tari in the Southern
Highlands probably in the late 1950s. Note fitting of three bladed prop vs. the two on the other
two photos. -BHG was eventually re-registered VH-GSB and later became the personal mount of
founder Bobby Gibbes, at which time it was re-registered VH-RHG for Gibbes' initials. When he
acquired the Saab Safir VH-AHA, that machine obviously had to have the primo rego, so the
Norseman was re-registered yet again, as VH-GSG. By this time Gibbes had sold it to Pay and
Williamson of Scone, NSW who had it converted it to a cropduster. In 1970 it went to Skyservice
Aviation (and was leased to Air Research in 1971) but by 1973 it had been exported back to Canada,
the land of its birth,as CF-ISM (later C-FISM). It crashed in June of 1978 into Witchai Lake, Manitoba.