VH-AGE (3) Lockheed 414-08 Hudson IVA (c/n 6039)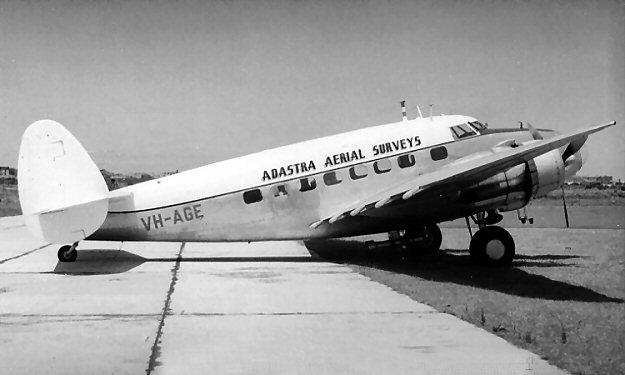 This aircraft has had a myriad of identities. Originally built as a Lockheed A-28 for the USAAF
with serial number 41-23180, it was diverted to the RAAF and became A16-110. It was
civilianized as VH-JCM and then went to East-West Airlines as VH-EWE. It later was re-
registered VH-BPT and then VH-EWR before going to Adastra in 1958 as VH-AGE.
However, for a full and complete history of it (including its disastrous end) go to
The above photograph is by Chris O'Neill.