VH-JCM Lockheed 414-08 Hudson IV (c/n 6039)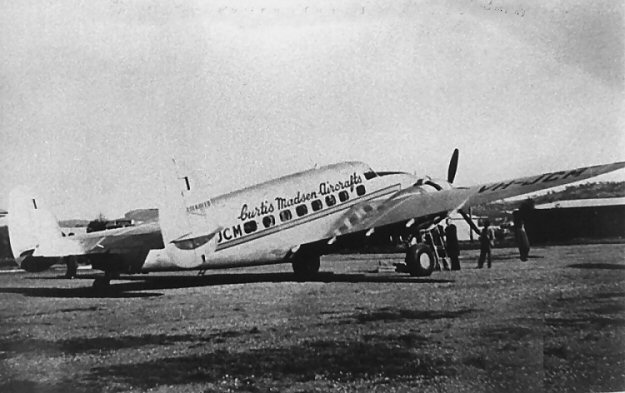 Grainy shot by Bruce Winley (via the Ron Cuskelly collection) of a recently demobbed Hudson
(ex A16-110) which went to work for Curtis Madsen Aircrafts Pty Ltd in 1947. Owned by
Vernard James Madsen, of Leichhardt, NSW the aircraft was chartered to European Air
Transport and used on "migrant runs" from Athens to Sydney in 1947 and '48. It was later
used on regularly scheduled services from Sydney to Cootamundra and Temora. It was sold
to East-West Airlines in 1950 and became VH-EWE.