VH-BPT (1) Lockheed 414-08 Hudson IV (c/n 6039)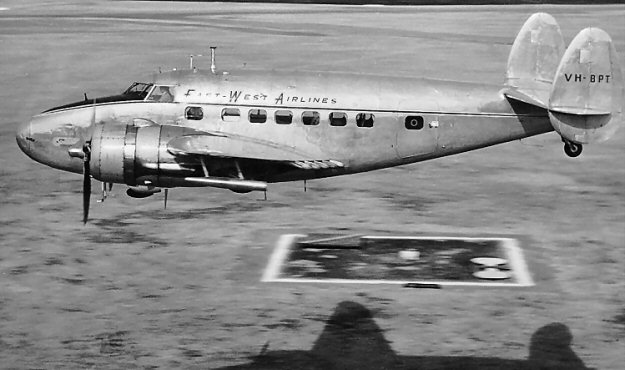 In 1957 the former passenger-carrying Hudson VH-EWE was converted for cloud seeding
operations and contracted to the CSIRO. At that time it was re-registered VH-BPT. The
above CSIRO shot is courtesy of the Ron Cuskelly collection. Fitted with silver iodide burners
under each wing, the aircraft was based at Wagga and employed on rain making efforts in the
Snowy Mountains area for about two years In 1958 it was re-registered VH-EWR and cont-
inued rain-making operations in full East-West livery with additional "Special Projects Division:"
titling.