VQ-FAH de Havilland Australia DHA-3 Drover 2 (c/n 5020)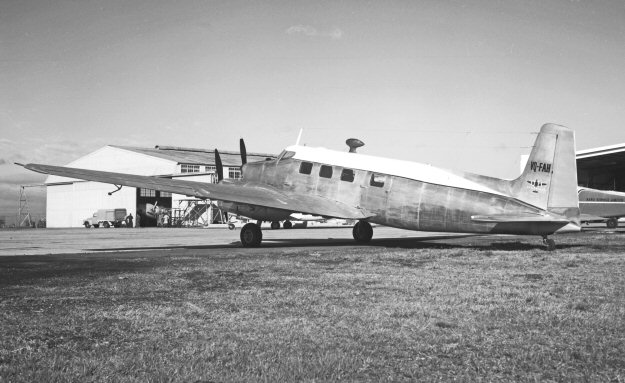 This, the 20th and last DHA-3 Drover built was ex VH-AHZ and was sold to Fiji Airways as
VQ-FAH in August 1965. Greg Banfield's shot above was taken at Mascot just as the aircraft
was about to depart for Fiji. It was repatriated back to Australia in February 1968 and became
VH-PAB. It is still currently on the register flying as VH-DHM after being acquired by the
Hawker de Havilland Historic Group who have loaned it to the Australian Aviation Museum.