VH-DHM (3) DHA-3 Drover 2 (c/n 5020)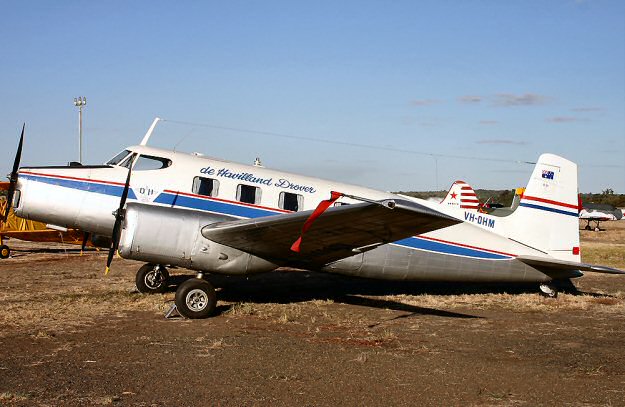 This was the original VH-AHZ and was, in fact, the last Drover built. It was sold in Fiji in 1955
as VQ-FAH. It was later repatriated back to Australia in 1961 as VH-PAB for Pastoral Avia-
tion in Queensland. Following a restoration it became VH-DHM in 1986. It is seen here in these
nice shots by Phil Vabre at the AAAA National Fly-In at Narrandera in April of 2006.