VH-AHZ de Havilland Australia DHA-3 Drover 2 (c/n 5020)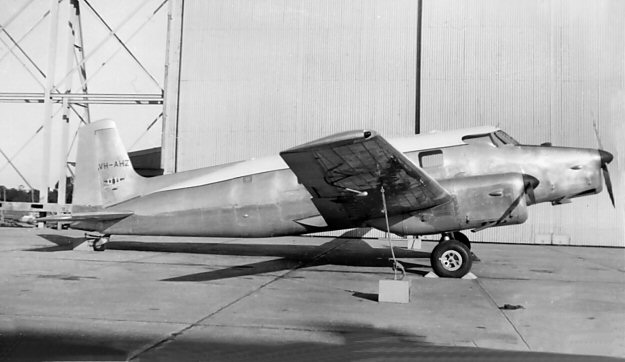 This was the 20th (and last) DHA-3 Drover to be built. It was first registered in March
of 1954, and was sold to Fiji Airways as VQ-FAH in August 1965. It was repatriated
back to Australia in February 1968 and became VH-PAB, working at that time for Pastoral
Aviation Ltd. It is still currently on the register flying as VH-DHM after being acquired
by the Hawker de Havilland Historic Group who have loaned it to the Australian Aviation
Museum.. Both shots at Bankstown. Mine above in 1954 and the nice color shot below
by Barney Deatrick some ten years later in May 1964.