VH-PAB DHA-3 Drover 2 (c/n 5020)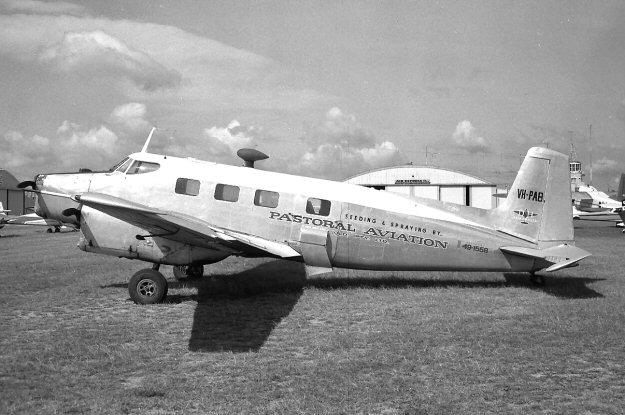 This was the former VH-AHZ, first registered in 1954. It went to Fiji in 1955 becoming VQ-FAH.
It was repatriated back to Australia in 1961 as VH-PAB and operated by Pastoral Aviation of Too-
woomba, Queensland as a crop seeder, in whose guise it is seen in the photograph above from the
Geoff Goodall collection at Archerfield, Brisbane in September 1968. The color image below is from
the Maurice Austin collection, and shows the Drover at Moorabbin in 1973. However, it was not until
1986 that the old bird underwent a complete restoration, and now appears as VH-DHM in authentic
DHA livery. Finally, at the foot of the page is a Tony Arbon shot of -PAB at Bankstown in June
1986, just prior to above-mentioned restoration.