VH-PAP DHA-3 Drover 3 (c/n 5011)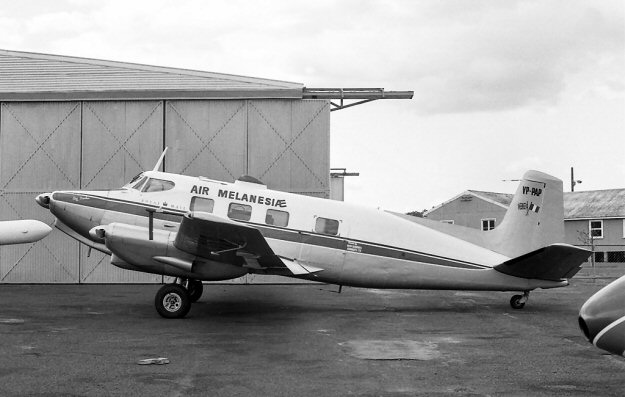 This was the former VH-FDT/VH-DRE acquired by Air Melanesiae in February 1969. It
didn't last long, being damaged at del Vila in May of that year. A year later it returned to
Australia and David Carter saw it at Bankstown (above) after it arrived back. It was
reregistered VH-EOO in September 1970. John Wheatley's image (below) is a color
shot of it after its return from the islands. As -EOO it was withdrawn from use in 1975.