VH-FDT (1) DHA-3 Drover 3 (c/n 5011)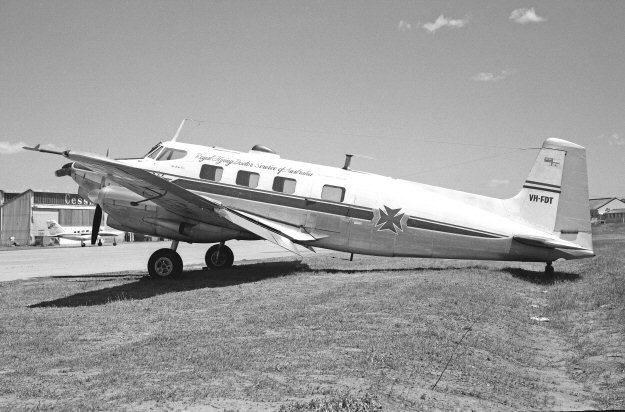 This was the former TAA's Royal Flying Doctor Service's VH-DRE

'Eric Donaldson'

which was
re-registered in January 1963 into the RFDS series as VH-FDT. Greg Banfield's photo above was
taken at Bankstown oin 24 November 1968. Oddly, when the Drover c/n 5014 was exported to
the U.K. as G-APXX it wound up (derelict now) in the Lashamn SWAAPS Air Museum painted
up as VH-FDT. Since this latter machine never actually flew with the Flying Doctors I guess they
wanted to represent it as one that had. Anyway, the true VH-FDT went to Air Melanesie in the
New Hebrides (Vanuatu today) in 1969 and became VP-PAP. Returning to Australia a year later
it became VH-EOO.