VH-SFB Beech 23 Musketeer (c/n M-232)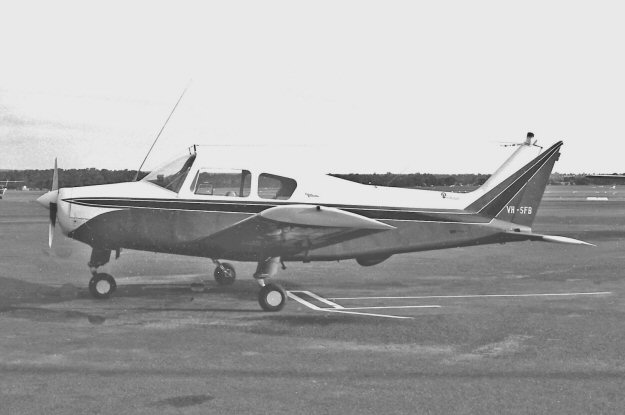 This Bob Neate shot was taken at Bankstown in 1964. This Musketeer was originally registered
VH-BBY in June 1963 and became VH-SFB when it was acquired by the Sydney Flying Group
in May 1964. It remained with them until August 1966 whehn it was sold off and re-registered
VH-DUG.