VH-DUG Beech 23 Musketeer (c/n M-232

)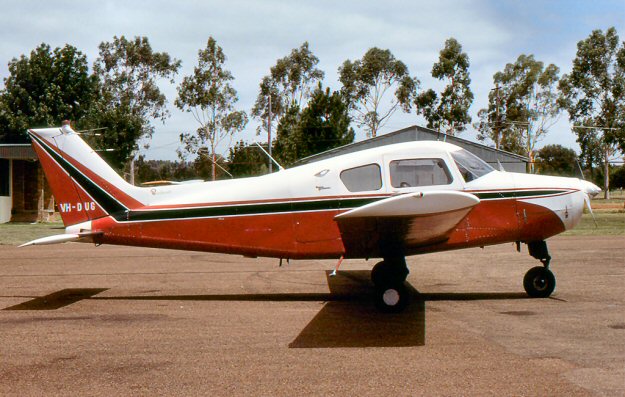 When the Sydney Flying Group sold VH-SFB, ex-VH-BBY, in August 1966, it was reregistered
VH-DUG. It was withdrawn from use in November 1999. Oddly, it always wore its rego in that
lower tail positioning rather than split through the tail strake, as was standard of the day. . David
Carter's photograph of -DUG above was taken at Griffith in 1978.