VH-BBY (2) Beech 23 Musketeer (c/n M-232)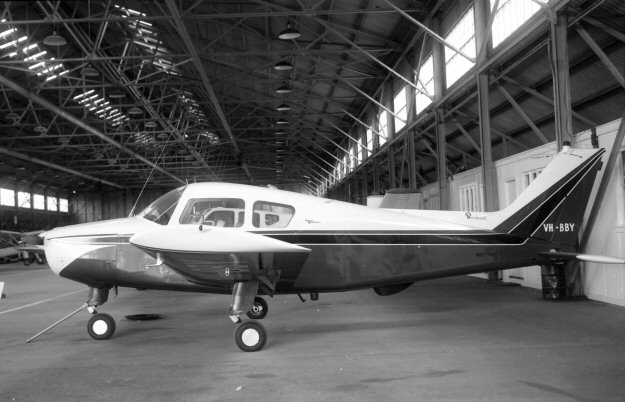 In original Beech livery, this Musketeer was virtually brand new when Greg Banfield took the above
shot in November 1963. Some six months later it was re-registered VH-SFB when acquired by the
Sydney Flying Group. It later became VH-DUG before being wfu in Nover 1999..