VH-BWM (2) DHC-1 Chipmunk T.10 (c/n C1/0057)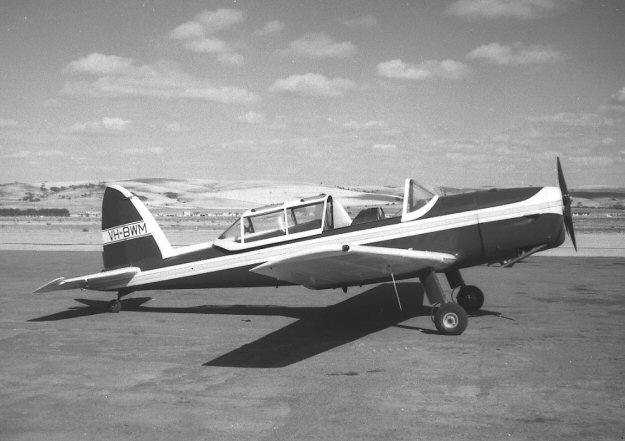 The first VH-BWM was a Tiger Moth which became VH-UEC in 1958. These two shots
of -BWM(2) were taken by Geoff Goodall at Parafield in May of 1963 when the aircraft was
owned by the Royal Aero Club of South Australia.. This Chipmunk was allotted the registration
G-AOSC when it was demobbed from the RAF where it had served as WB616. It is doubtful
that it ever wore the UK rego, however and probably went straight to Australia as VH-MOE in
1958 for the Latrobe Valley Aero Club. After a spell as VH-GAH it became VH-BWM in 1962.
Some fifteen months after that it was re-registered again, this time as VH-UEU. It is still currently
registered as such in South Australia.