VH-UEU DHC-1 Chipmunk T.10 (c/n C1/0057)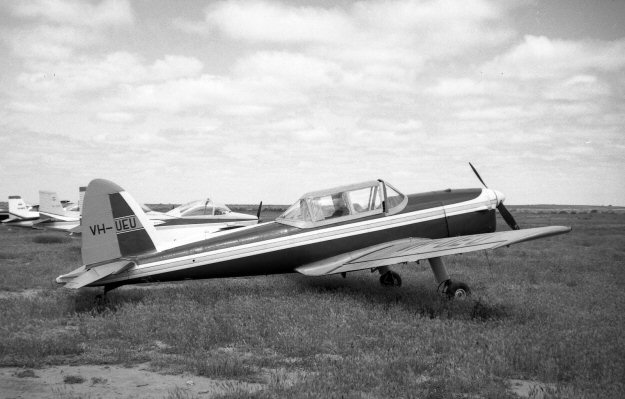 A veritable gallery of images of VH-UEU from the files of Geoff Goodall. The shot above shows it
it at Blyth, SA in October of 1964, having not been sold off from the fleet of the Royal Aero Club of
South Australia, and still basically in the club's livery. It was previously VH-BWM. Immediately below
that is an image of it as it appeared at Jandakot, WA in 1970 looking somewhat fresher. In December
of 1972 it went to Civil; Flying Services (shot 3) and by 1975 was with WA Flying School (very bottom).
It is still on the current register as VH-UEU and is the subject of a rebuild project by Robert Merrylees.