VP-PAL de Havilland D.H.104 Dove 5 (c/n 04091)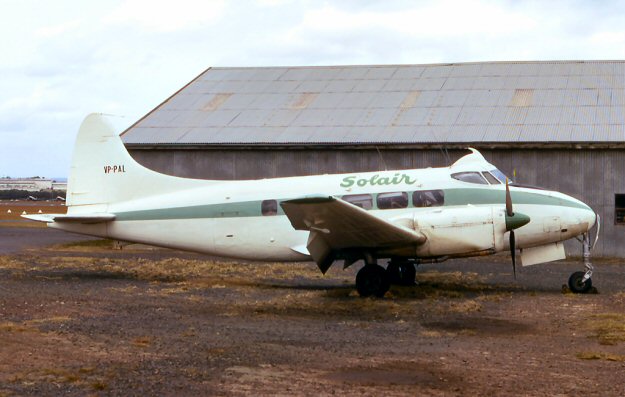 This worn out Dove (previously VH-RUN/VH-RUW/VH-TDV/VH-FDV/VH-MMO/VH-AWD
and VH-AZY was sold to Solomon Islands Airways (Solair) in September 1969. It returned to
Australia in 1971 but was never reregistered. Looking at David Carter's shot of it at Bankstown
in that year one can perhaps see why.