B-860 Curtiss C-46 (c/n 22236)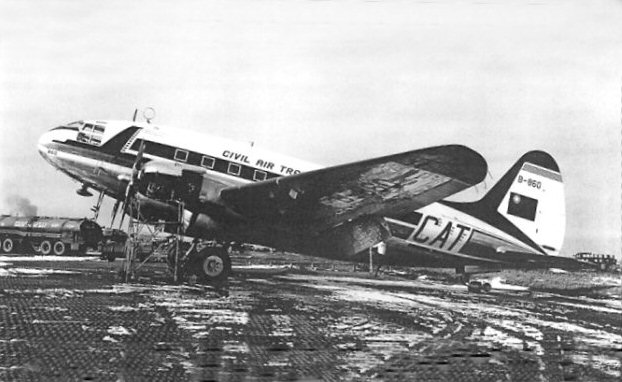 In the early 1950s, CAT came up with (?) this smart new livery scheme. The question mark is there
because this livery is almost identical to that used by Capital Airlines at the time. Now, I'm not say-
ing they copied it, but if you look at a Capital Connie of that era, you'll see what I mean. B-860 was
the former XT-810. It was transferred to Air Asia (another CIA shadow company) in 1953 as B-912.
It was withdrawn from use in 1960.