Capital Airlines Lockheed L-049 Constellation N86531 (c/n 2068)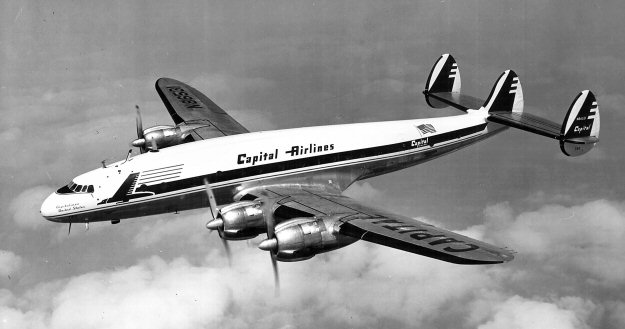 In 1950 Capital purchased five Lockheed L-049 Connies (two from Lockheed, three from KLM).
These aircraft were used primarily in air coach operations on high density routes, notably New York
to Chicago and Washington to Chicago. N86531 seen above was the former PH-TAU. Seven
more were acquired from BOAC in the mid 1950s, along with seven more model L-749s from KLM.
The aircraft depicted in the 1950s era color post card is the same machine as in the B&W image above.