Ryan Navion B N45R (c/n NAV4-2336B)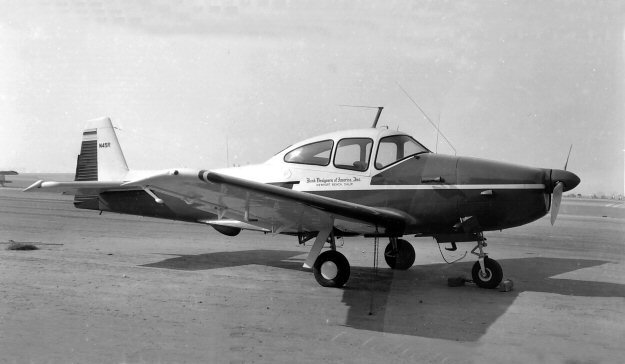 In 1947 the original producer of the Navion, North American Aviation sold the production rights off
to the Ryan Aeronautical Company of San Diego. Presumably Ryan thought they could make money
on the aircraft when NAA could not, since they had a government contract to supply them as L-17s
to the U.S. Army. (Some of these saw service in Korea). However, after 1,238 machines had been
built Ryan quit making them. The reason given was the need to concentrate on military contracts.
However, I am sure that, if it were a profitable operation, Ryan would be building them today.
However, other companies did pick up the option, the next one being the Navion Aircraft Company
in 1960 (see Navion Rangemaster). The standard Ryan production model was the Navion 205 or
Navion A, which differed from the North American NA145 in that it was powered by a 205 hp
Continental E185. Ryan also built a few hundred Navion Super 260s or Navion Bs one of which is
seen above at Long Beach Municipal Airport in 1963 (owned by Bank Designers of America, Inc).
This model had a 260 hp Lycoming GO435. The aircraft above was originally registered N5336K
and was later re-registered N45V.