Navion Rangemaster N2420T (c/n 2420)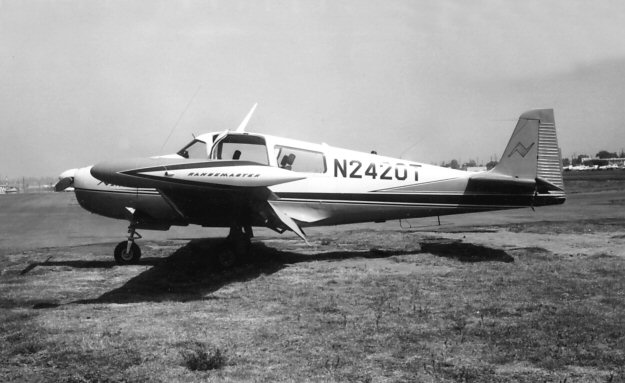 After Ryan ceased turning out Navions (see the entry for Ryan Navion) there was a nine year hiatus
on production of them until the Navion Aircraft Company of Harlingen, Texas decided to reintroduce
a five seater variant called the Rangemaster in 1960. Although the Rangemaster was powered by the
same 260 hp Lycoming engine as the Navion Super 260, it was a totally different machine from the
original Navion. Instead of the rear sliding canopy of earlier Navions, the Rangemaster had a "razor-
back" style five seat cabin. The shape of the tail was also revised. However, the most noticeable
difference between this and the old Navions were the wing tip tanks (which also made photographing
them difficult). The Navion Rangemaster, incidentally, was one of the few types wherein the constructor's
number equaled the registration number. This shot, taken at Fullerton Municipal Airport, some 30 km
east of Los Angeles depicts the two thousand four hundred and twentieth Navion built (of all breeds).