North American NA-145 Navion N8619H (c/n NAV-4-619)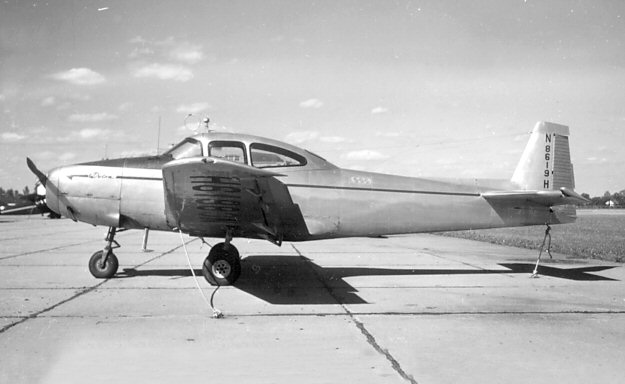 When WW II ended North American Aviation of Inglewood, California, decided to enter the
civilian market, something they had not done before. The result was the very attractive Navion.
Clearly the "NA" bit stood for North American. Early models had the "NA" of the word NAvion
on the forward fuselage encircled, as does this example of a true North American built machine.
This photograph is from the Jennifer Gradidge collection. The design was influenced by the P-51
Mustang, and was produced by the same team. Power was supplied by a 185 hp Continental
E-185-3 engine. However, like many manufacturers of light civilian aircraft right after WW II, it
was found that costs for far exceeded a selling price at which the public would buy the product.
Consequently, after some 1,100 had been built, North American decided to cut their losses and
sold the rights of production to the Ryan Aeronautical Company of San Diego.