Lake LA-4 N1023L (c/n 266)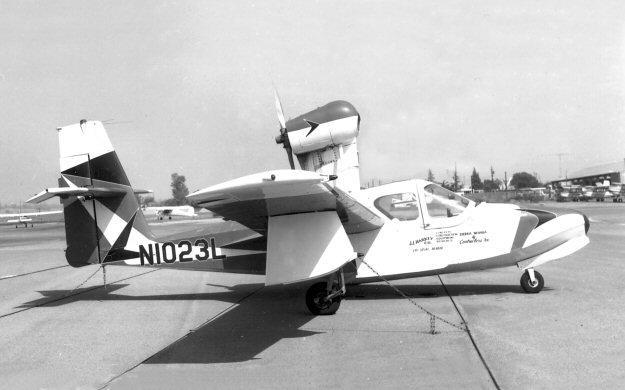 Falling barely within the acceptable window of my 'Classic' selection, this Lake was built in 1961.
It is still on the register. However, since the prototype first flew in 1959 and the first production
models came off the line in 1960, I believe it qualifies as a Classic. This aircraft was a development
of the Colonial Skimmer IV and, prior to that, the Grumman Tadpole. It was somewhat larger than
its progenitor, having a greater wing span, strengthened structure and higher all up weight. The LA4
remained in production until 1972 (small numbers of seaplane only LA4Ts were also built), by which
stage the improved LA4200 Buccaneer had been in production for two years. This LA-4 was shot
at McCarren Field in Las Vegas in 1961 when N1023L was brand new and was owned by the
J.J. Harkey Company, dba Sierra Nevada Contractors, Inc.