Colonial C-2 Skimmer IV N255B (c/n 115)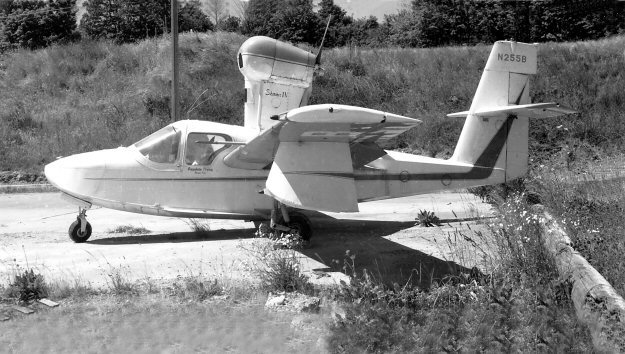 The Colonial Aircraft Corporation was formed in 1946 to build the 2-3 seat Skimmer light
amphibian aircraft. The founders were two ex Grumman engineers, David B. Thurston and
Herbert P. Lindbad who had developed the Grumman Tadpole. The Skimmer was fitted with
a pusher style 125 hp Lycoming O-290-D engine set up high to get it out of the way of
seaspray. Only 23 of the earlier C-1 and later C-2 Skimmer IVs were built, but the design
went on to be further developed as the Lake LA-4. This shot was taken in a remote corner
of Brackett Field, in San Dimas, Southern California, in 1958. The airport backs on to the
Puddingstone Dam and adjacent lake. I also have a rare image of a Canadian registered
earlier C-1 Skiimer (CF-IZS) in my Canadian civil aircraft selection.