Lake Central Airlines Douglas DC-3 N21716 (c/n 2131)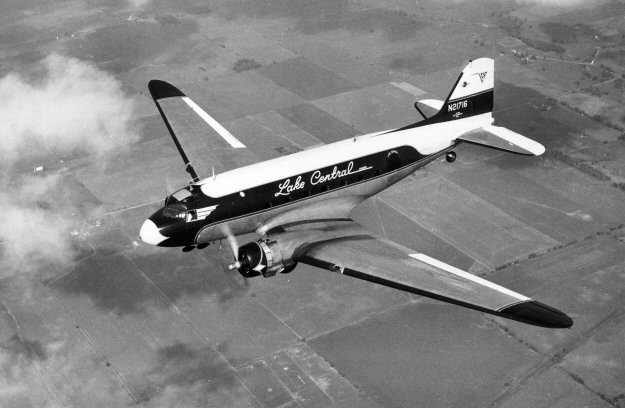 Lake Central Airlines was a forerunner of U S Airways. It commenced life as Turner Airlines in
1949, headed by the legendary Roscoe Turner of racing fame. It picked up the air mail route
(AM88) originally awarded to Turner Airlines but flown for a while by Nationwide Airlines.
Turner later reclaimed the route, and changed the airline name to Lake Central in 1951.
N21716 was a true DC-3 and was one of the first aircraft owned by Turner, having purchased
it from Northwest Airlines in 1949. LCA was based in Indianapolis and served Indiana, Ohio
and surrounding midwestern points. The two shots of N21716 were obtained from the airline
in 1952. The lower one shows a slightly different livery in that the word "Route" was still in use
(dropped later) when this shot was taken of the aircraft loading mail at Indianapolis Airport in 1951.
LCA merged with Allegheny in 1968.