Continental Airlines McDonnell Douglas DC-9-32 N521TX (c/n 47521)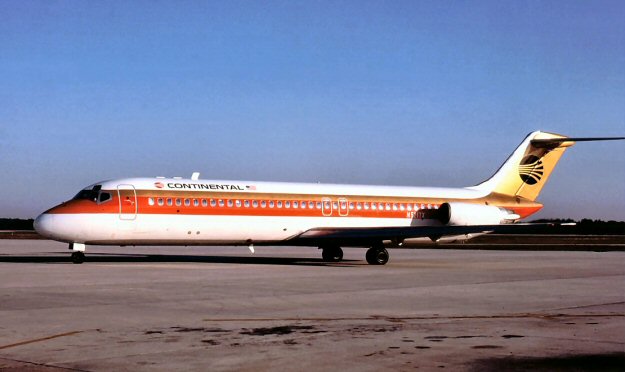 When Frank Lorenzo's re-started Continental was born in 1982 out of the merger with the smaller
Texas International Airlines, the latter carrier had a swag of DC-9-32s which then assumed Cont-
inental liveries. (See my note at the foot of the DC-10 entry regarding

The First Bankruptcy

).
N521TX was one of them . This machine was originally delivered new in 1971 to Austrian Airlines
as OE-LDA. Ellis M. Chernoff caught it in this typical pose at at Jacksonville International Airport
in May of 1983. Continental went on to purchase more of this "second generation" DC-9 model
from other sources, notably New York Air in the later 1980s. By this time the airline's main oper-
ating base had been moved to Houston (TIA's old center).