VH-WOH Cessna 150 (c/n 17232)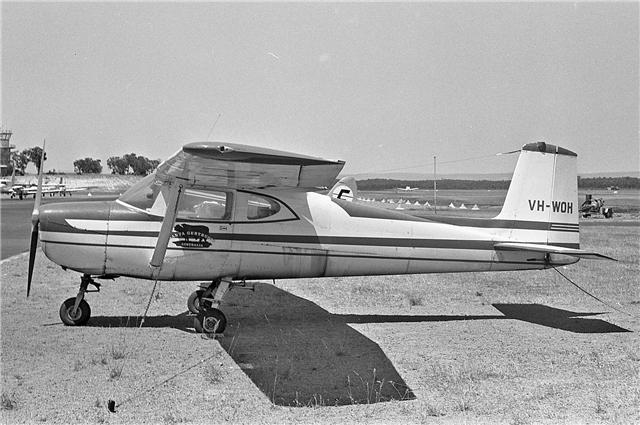 <>
VH-WOH was owned by John Roulston Aviation of Carnavon, WA when Geoff Goodall took
the above shot at Jandakot in December 1970. Roulstons were pioneers in the field of aerial
cattle mustering. Acoustic horns were fitted on the undercarriage legs, and used to move cattle
and sheep. Originally imported in December 1961 as VH-CYI (ex N5732E), the aircraft was
re-registered VH-RQX in July 1963 (for the Royal Queensland Aero Club?) In March 1966 it
became VH-BQX, although changed again in November 1967 when it was acquired by the
Wongan Hills Aero Club at Wongan Hills WA, and was re-registered VH-WOH, using the aero-
nautical abbreviation for the town. By August 1976 the aircraft had changed hands once more
and was now owned by W.K. Wilkin of 'Hammersley' Station near Wittenoom, which was where
Geoff's second shot (below) was taken. Part of the Pilbara district's mountain ranges with their
high iron ore content can be seen in the background.