VH-UVQ Ryan ST-A (c/n 132)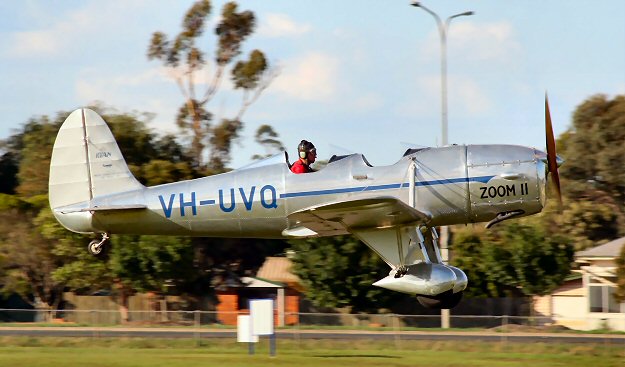 This was the former VH-UZQ which was re-registered VH-BWQ in 1951. It then evidently
languished for some thirty odd years following a crash at Barham, NSW in 1970. Sometime
in the new millennium (2005?) it arose, phoenix-like from the ashes to resume its flying career
as VH-UVQ, the original rego -UZQ having been taken up in the meantime by a (now derelict)
Swearingen Metroliner. Scott Williamson took the nice airborne shot of it (above) at
Toowoomba, Qld early in 2007.