VH-BWQ Ryan STA (c/n 132)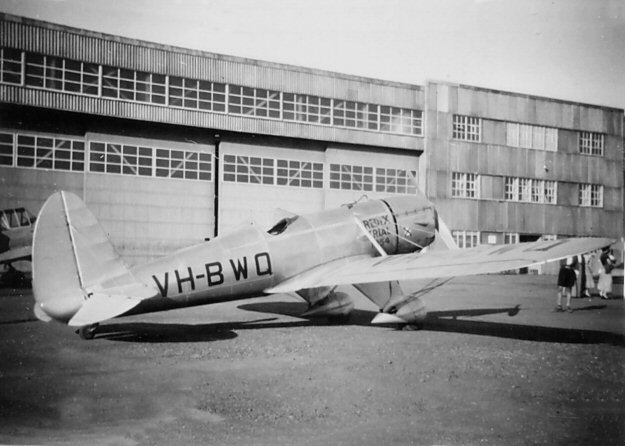 This was the former VH-UZQ. It was written off in a crash at Barham, NSW in 1970. This
shot was taken at Bankstown in 1954. The aircraft was one of the contestants in the 1954
Redex Round Australia Trial. Over 20 aircraft particpated in this event, as I recall it.
Sometime in the new millennium (2005?) this aircraft was restored and is now flying again
as VH-UVQ.