VH-TUG (2) DHC-1 Chipmunk T.10 (c/n C1/0490)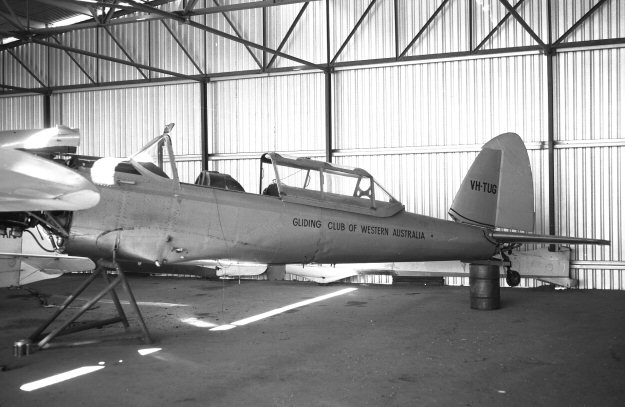 This was the second glider tug to wear this appropriate rego. It was the former VH-CKD,
VH-BWK, VH-GBY and WG416 in descending order of identity. It was re-registered
VH-TUG in 1965 when it was acquired by the Gliding Club of Western Australia in Cunderdin.
The Chippie came to grief in an accident in December of December of 1968. Geoff Goodall
took this hangar shot at Cunderdin, one month later. Chippie guru Rodney Brown indicates
the remains are still in storage.