VH-GBY DHC-1 Chipmunk T.10 (c/n C1/0490)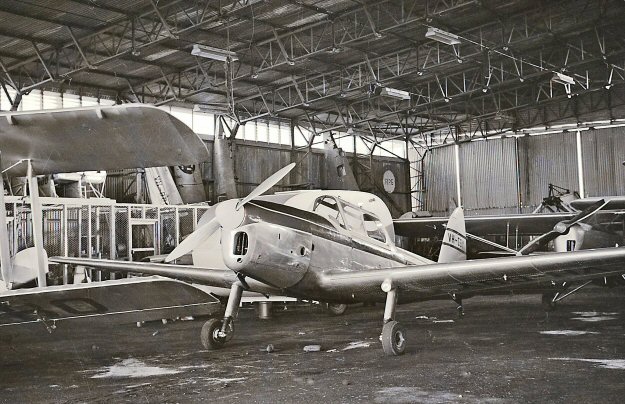 A rare shot by Neil Follett of C1/0490 in its first Australian civil rego taken at Moorabbin in May
1959. Originally owned by G.B. Youl of Tasmania who set a new Australian height record with
it of 26.450 feet over Tassie on 31 July 1958. Mr. Youl had modified it with a single canopy over
the back seat (in Ryan STM fashion) but it had been converted back to a standard canopy when
Neil took the above hangar shot. It was acquired by the Royal Aero Club of SA in 1960 and
re-registered VH-BWK. Later identities were VH-CKD and VH-TUG.