VH-TTS Auster J/1B Aiglet (c/n 2695)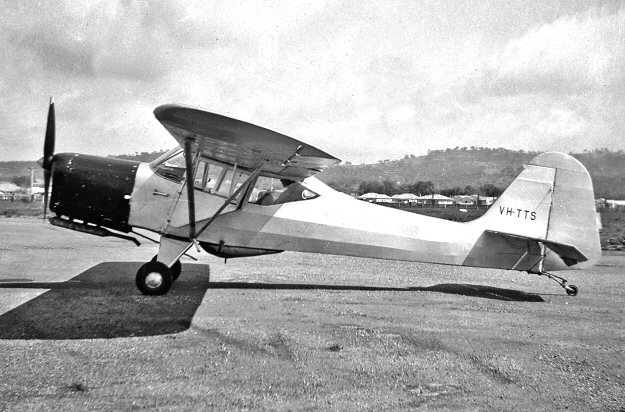 This Aiglet was photographed at Cootamundra in 1959 by Ben Dannecker. It was owned by
Tumut Air Taxi Service Pty Ltd, visiting from Tumut in the Snowy Mountains. This hard worked
Auster was previously VH-RSM with Royal Aero Club of NSW and VH-KBX before that.
It was re-registered VH-TTS in March 1958, and was wrecked in a crash at Yaouk, NSW on
21 February 1960.