VH-RSM(1) Auster J/1B Aiglet (c/n 2695)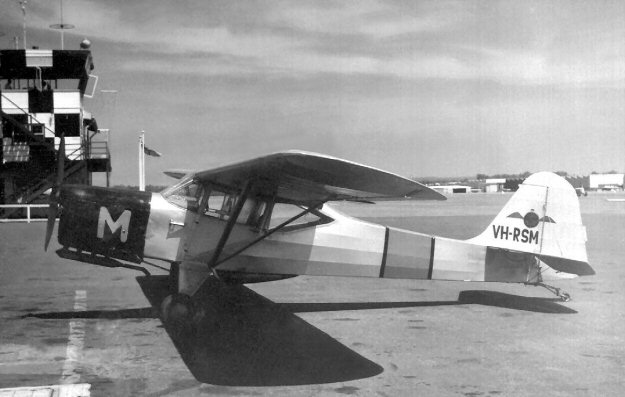 When VH-KBX was sold by KSAS to the Royal Aero Club of New South Wales in 1954 it
was re-registered VH-RSM by them shortly afterwards. This rare* shot is from the Barry
Maclean collection, taken at Bankstown in 1957. On 21 March 1958 it was sold to Tumut
Air Taxi Service Pty Ltd and re-registered VH-TTS. It crashed on 21 Feb 1960 in the vicinity
of Abdaminaby, NSW and was extensively damaged. The two occupants were slightly injured.
It was struck off the register in June of that year.
* Rare, since all other shots of the registration VH-RSM depict the Chipmunk which took over
the marking much later (in 1987) (see next entry).