VH-TMA (1) Cessna 172 (c/n 36023)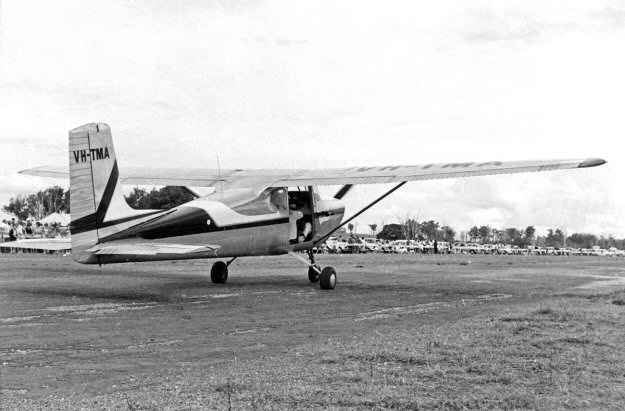 A 172 of Tamair in original Cessna finish seen at a country air show in NSW in 1962 with para-
chutists on board. Photo by Darryl Connell. Originally Rex Aviation's demonstrator VH-REI
imported in 1957, it was sold to Tamair of Tamworth, NSW as VH-TMA in May 1959. When
sold off by that concern in October 1962 it became VH-ICE.