VH-ICE Cessna 172 (c/n 36023)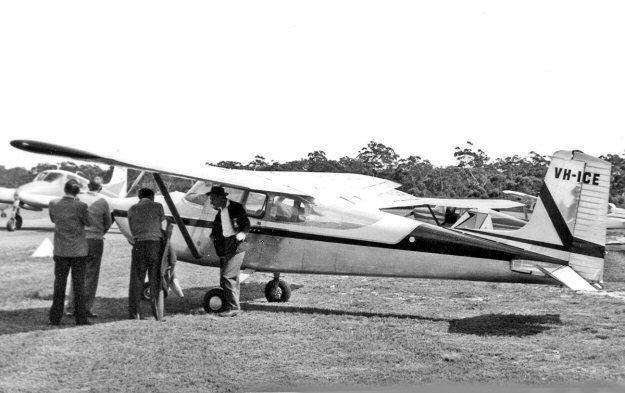 Classic laconic scene at an Australian country airshow, this straight tail 172 was originally VH-TMA
and earlier VH-REI. It was owned by North West District Flying School at Inverell NSW who
registered a number of single Cessnas in the VH-IC series for "Inverell Charter". Darryl Connell's
photo above was taken at Port Macquarie, NSW in April 1963. VH-ICE crashed on takeoff on
14 November 1963 at a rough strip near Burren Junction, NSW. The nose wheel struck an
embankment and was torn off, the aircraft nosed over and came to rest inverted. The 3 on board
must have been securely strapped in because they were not hurt.