VH-REI (1) Cessna 172 (c/n 36023)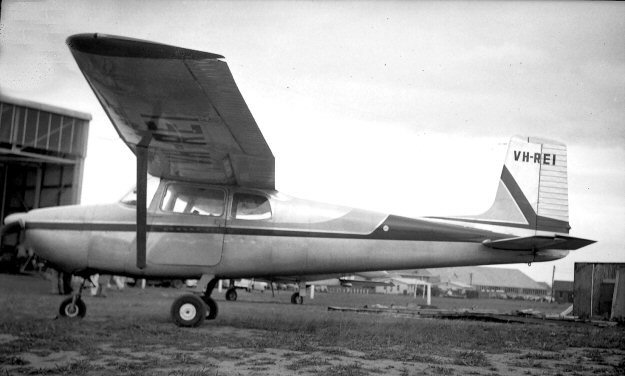 This early Cessna 172 was at Bankstown and registered in the Rex Aviation series in January 1958
when this shot by Jeff Atkinson (seen here via the Geoff Goodall collection) was taken. Rex Aviation
were, at the time, the exclusive Australian Cessna importers. It was formerly N8223B. It later went
to Tamair as VH-TMA and later still was re-regsietered VH-ICE when owned by North West District
Flying School at Inverell, NSW.