VH-TLX Lockheed 12A (c/n 1236)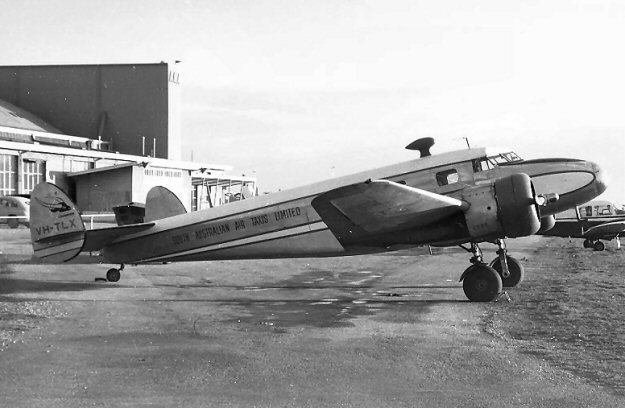 This Lockheed 12A had originally been imported in 1937 as VH-ABH for Associated Airlines.
It went to Muir Airlines in the Northern Territory in 1960 becoming VH-DMC. When S.A. Air
Taxis acquired it in 1962 it was re-registered VH-TLX. Geoff Goodall photographed it at
Adelaide Airport in August of that year while it was still wearing Muir's basic livery. A year
later it was re-registered VH-ASV when acquired by Air Surveys Australia. In 1978 it was
restored back to VH-ABH and dressed up as

"Silver City"

, its original Associated Airline name.