VH-DMC Lockheed 12A (c/n 1236)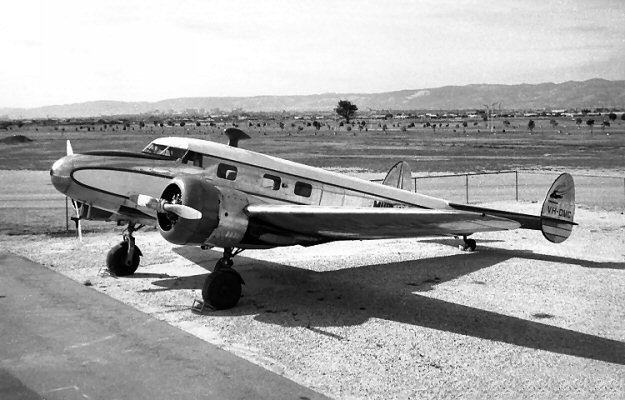 This was the former Associated Airlines' VH-ABH

'Silver City'

. It was sold to Glen Carswell's
Carsair Air Service in New Guinea in 1957 and used primarily as a frieghter. In 1960 it was
purchased by Doug Muir and registered to Muir Aviation in Darwin, NT. In April 1962 it was
acquired by South Australian Air Taxis and shortly after that re-registered VH-TLX. Geoff
Goodall photographed it at Adelaide Airport (above) in May 1962 just before it was painted in
its new identity. The following year it changed owners again and went to Air Surveys Australia
as VH-ASV. Finally, in 1978 it underwent another renovation and reverted to its original VH-ABH,
under which rego it still flies. (The Cropmaster which had previously been given that registration
was w/o in 1970).