VH-RTG (1) Cessna 182E Skylane (c/n 18256384)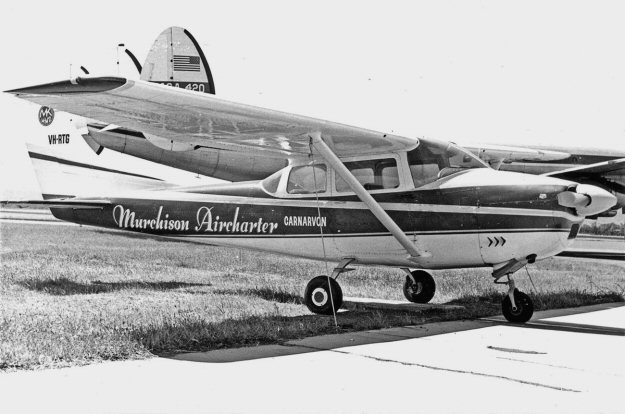 Here's the first VH-RTG at Perth Airport in 1966 parked alongside a NASA C-121, which were
regular visitors to fly elliptical orbital calibration sorties for the newly established NASA space track-
ing station at Carnarvon WA. Above photo by Merv Prime. This Skylane was first registered
VH-MGE and then VH-DOB before being reregistered into Murchison Aircharter's VH-RT
series. In October 1966 it was traded in to Hazair Sales & Service at Orange NSW for one
of their pre-owned Piper Aztec imports from USA, which then took up the VH-RTG rego (see
next entry) . This 182E then became VH-RTD with minimal repainting required. .