VH-MGE Cessna 182E Skylane (c/n 18253684)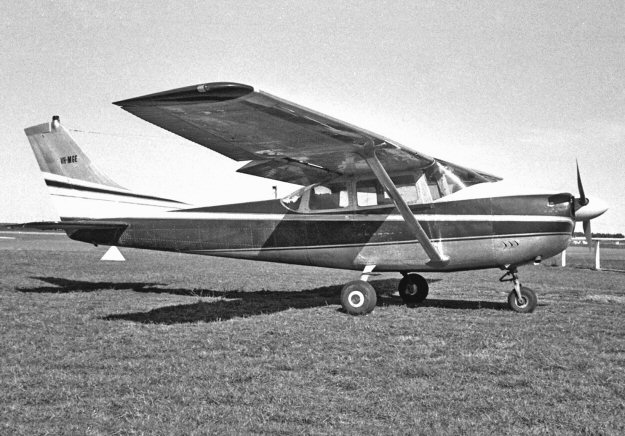 This Cessna was operated by Airmar Pty Ltd of Sydney when this shot, at an unknown
location, was taken by Bob Neate in 1963. New in March 1962, it was traded in later
by Airmar on a new 210D, which then became VH-MGE and the 182E above was spot-
ted at Bankstown being repainted as VH-DOB on 19 October 1964. It was then sold
to Murchison Air Charter in WA and later changed to their VH-RT block for Murchison's
founder, Robert T.Oliver, becoming VH-RTG , later VH-RTD.