VH-RSY (1) Cessna 310B (c/n 35654)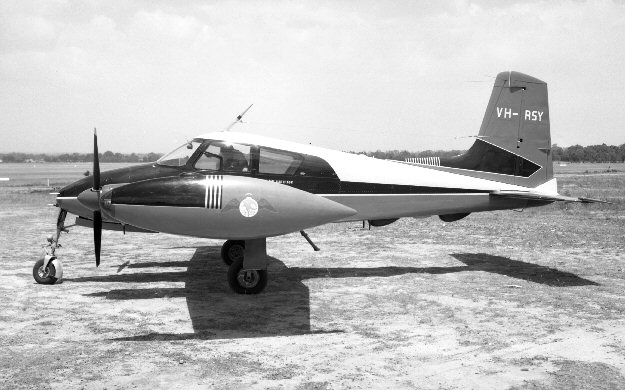 This machine was imported by Rex Aviation into New Zealand as ZK-REX. It was a previously
owned 1958 model having been registered N5454A in the US. For its initial tour of Australia it
became VH-REX. Then back to N.Z. as ZK-REX again. Returning to Australia it became
VH-REI. Then to VH-RSY when acquired by the Royal Aero Club of NSW as seen above in
this shot by Greg Banfield, taken at Bankstown on 21 November 1962. Bob Neate's photo
(below) was taken a month earlier October 1962 at an air show at Orange, NSW. When sold
by the club it became VH-CYO, all this re-registration activity occurring within a year or so. After
a scant eight months a -CYO it became VH-TTM. I have no idea what happened to it after that
or how long it remained on the register as VH-TTM (which is now a Piper PA-31 Navajo).
Incidentally, the current VH-RSY is the Ryan STM resurrected from the remains of VH-AHE.