VH-RSP DHC-1 Chipmunk T.10 (c/n C1/0446)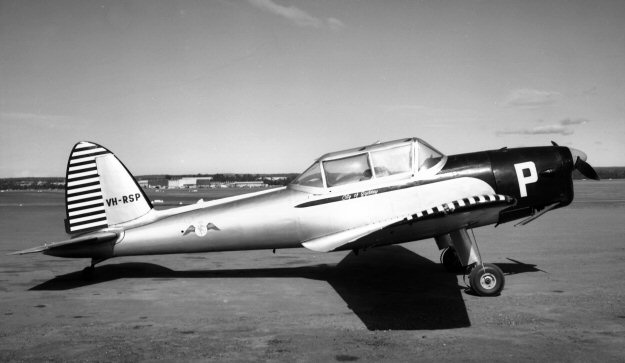 This was the former VH-AJD, re-registered into the Royal Aero Club of NSW's series in 1956 as
VH-RSP. In 1967, when the club disposed of it, it became VH-ESP. Three of the images present-
ed here are from Greg Banfield, and were all taken at Bankstown. (1) Above, in June 1964, when
the Chippie carried the name

"City of Sydney"

under the cockpit; (2) immediately below, in October
1966 sporting a rather ugly set of shark's teeth and, (3) in January 1967, sans nose art and approximately
eight months before it was sold off. At the foot of the page is a nice contemporary photo of -RSP (4)
after its sojourn as -ESP, but unfortunately I have lost the provenance of this shot. If the photographer
would kindly advise me (Glenn?) I would like to include the applicable credit. Note minuscule rego now
under the tailplane.


2.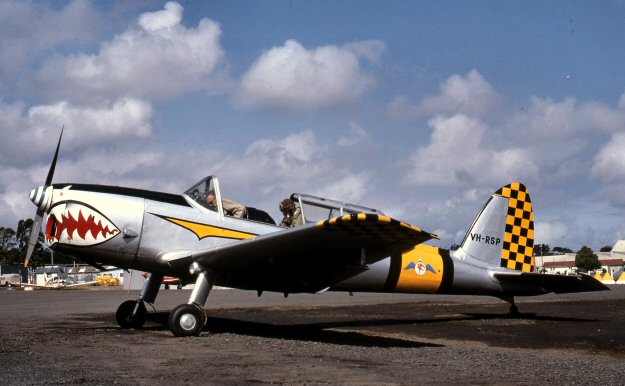 3.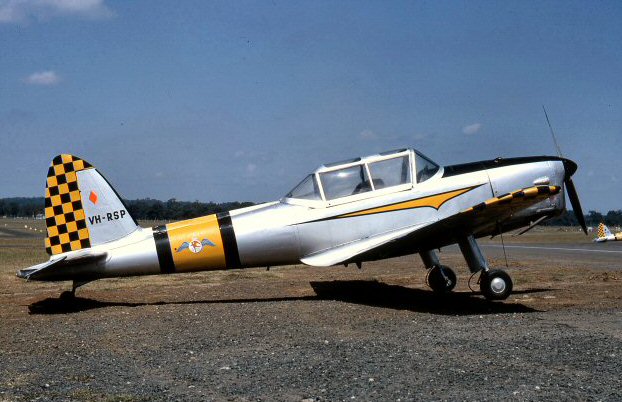 4.