VH-AJD DHC1 Chipmunk T.10 (c/n C1/0446)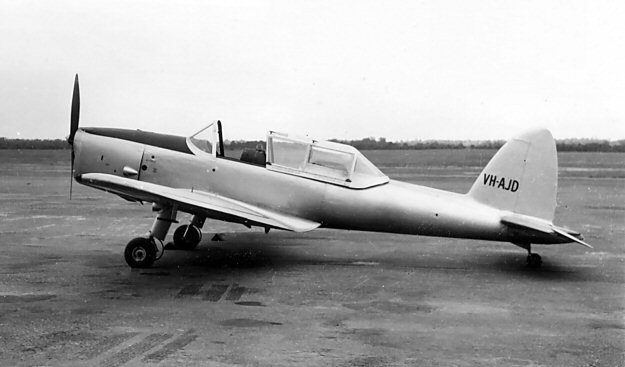 This was one of the first T.10 (ex RAF) Chipmunks to arrive in Australia, being registered
early in 1954. It was formerly WG357. The Chipmunk became the standard trainer for
several flying clubs in the 1950s and 60s, not only in Australia, but all over the world .
VH-AJD was re-registered VH-RSP in 1956 and VH-ESP in 1967. It is currently (early
2007) under extensive restoration in Caloundra, Qld. Naturally when it flies again it will
be all decked out in original RAF uniform. It won't be as VH-ESP, however, since that
rego has be re-allocated.