VH-ESP DHC-1 Chipmunk T.10 (c/n C1/0446)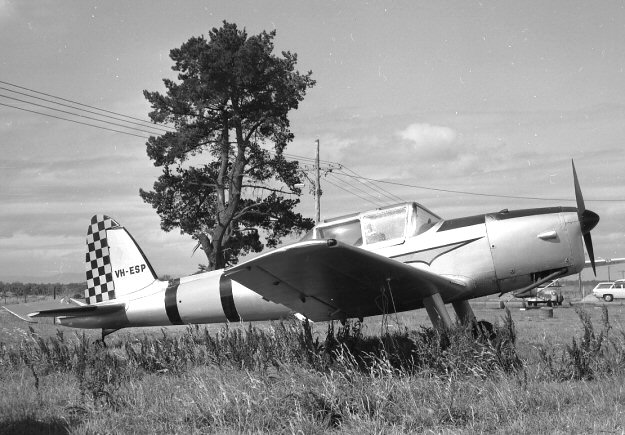 Still wearing its Royal Aero Club of NSW livery, this Chippie was photographed at Moorabbin
in April of 1968 by Geoff Goodall. It was previously VH-RSP and VH-AJD before that. As I
indicate under the narrative for the latter, it was one of the earliest Chipmunks imported into Australia.
In the new millennium the aircraft underwent extensive restoration at Caloundra, Qld, and re-emerged
as VH-RSP again. It is now, of course, dressed in full RAF training livery. Greg Banfield saw it at
Point Cook, Victoria on 8 December 1974 long before that transformation took place and when it
was devoid of any markings save the rego and anti-glare panel (below).