VH-PFD Piper PA-23-250 Aztec D (c/n 27-4454)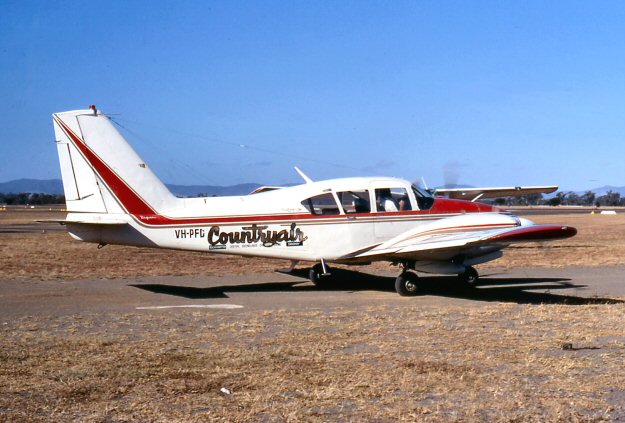 Imported new in May 1970 as VH-CUX, the 'D' Model Aztec was the 1970 model. This
aircraft sustained damage in the cyclone which hit Darwin on Christmas Eve, 1974, although
was evidently repaired, since it looked pretty good when Geoff Goodall took this shot at
Rockhampton some six months later (June, 1975). It was registered at the time to Country
Air Services Pty Ltd. Countryair had, in the mid 1970s, no fewer than 15 aircraft, comprising
two Aztecs (the other was VH-TIP), 7 Cherokees (both Sixes and Arrows), 4 Comanches,
a Twin Comanche and a Navajo. It operated passenger and freight charter services from Rock-
hampton to many points within Central Queensland, although would fly to almost anywhere on
request. It also operated tourist sight-seeing tours over the Barrier Reef. It expanded in the
1980s and went on later to acquire a Britten Norman Islander and an Embraer Bandeirante.
However, unfortunately for the local populace, like many regional or third level carriers, it had
ceased operations by 1990. VH-PFD is still airworthy and is registered to a company in NSW.