VH-MCO Piper PA-30 Twin Comanche B (c/n 30-950)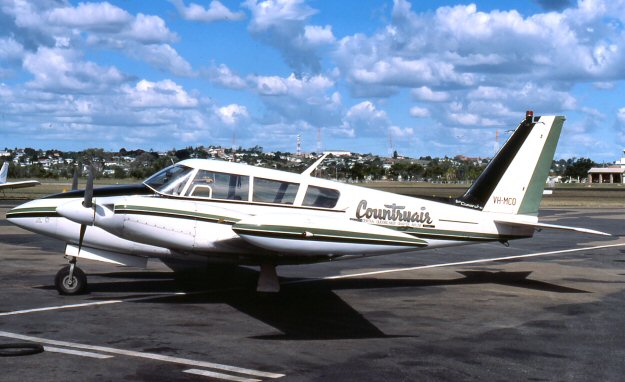 Country Air Services Pty Ltd had been incorporated back in 1958 by the McCamley family, prom-
inant pastoralists in Central Queensland. In 1961 the company was purchased by Don Millroy and
expanded considerably. A wide range of Piper types was used in its not inconsiderable fleet. By
the late 1960s when this Twin Comanche was acquired, Countryair was providing passenger and
freight charter services out of their Rockhampton base to a wide area of Central Queensland. The
above color shot by Geoff Goodall at Rockhampton in April 1978. VH-MCO was a 1966 model
(the first Twin Comanche with the third cabin window) and was previously N7844Y.