VH-MCX Piper PA-31 Navajo Chieftain 350 (c/n 31-7405222)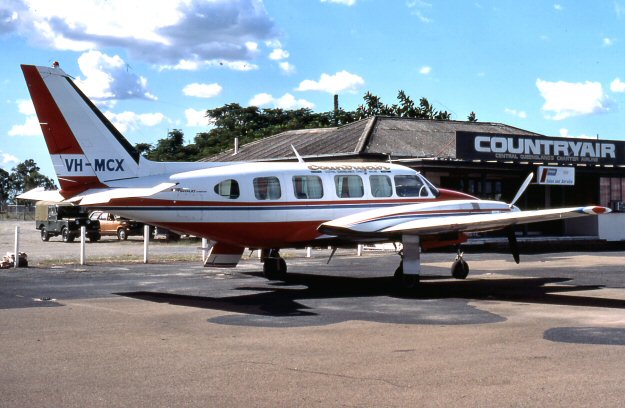 As business grew, Country Air Services acquired larger aircraft. Earlier types had included the
Aztec and Twin Comanche. This PA-31 was purchased new in 1974. (The 'Navajo' part of the
name was actually dropped by Piper around that time and the PA-31-350 was known merely as
the Chieftain). Geoff Goodall took the above shot at Rockhampton in April 1978.