VH-KFB (1) Auster J/4 Archer (c/n 2352)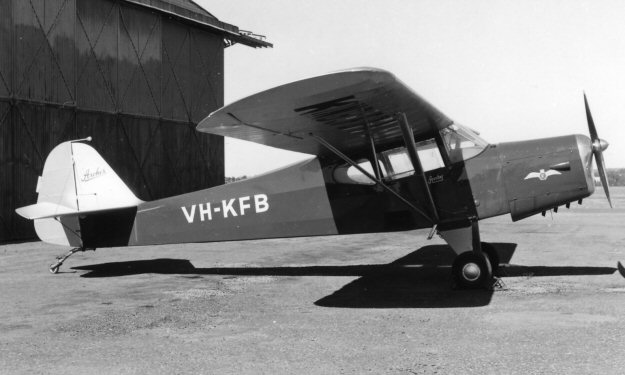 This photo was taken by the late Peter R. Keating at Bankstown in May 1958, just after the
aircraft had been re-registered froim VH-BDE. It had been converted the month before from
J/2 Arrow configuration by the fitting of a Cirrus Minor engine in place of the original horizontally
opposed Continental. Following the conversion it was re-registered into KSAS' VH-K series
and retained its blue and silver Kingsford Smith Flying Services training school. paint scheme with
their RAAF style wings badge on the cowling. When sold by KSAS in 1962 it became VH-CRR.