VH-CEX CAC CA-28 Ceres B (c/n 18)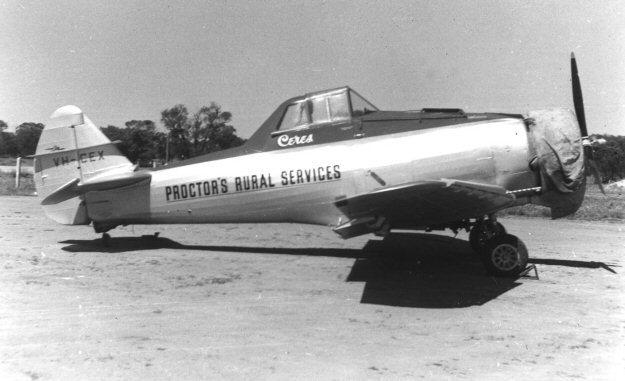 The above shot, by Richard Hourigan (via Geoff Goodall) was taken at Swan Hill, Victoria in
September 1961. This aircraft was actually the rebuilt prototype Ceres VH-CEA, after it
crashed near Seymour, Vic on 22 March 1961. Upon rebuild it was upgraded from Ceres A
to Ceres B standard and with a new c/n, CA28-18 and the new registration VH-CEX. It re-
mained with Proctor's Rural Services until sold to SuperSpread in February 1963 as VH-SSV.
Bob Neate took a nice hangar shot of it in 1961 (below), location unknown.