VH-ADW (1) Lockheed 14W-F62 (c/n 1497)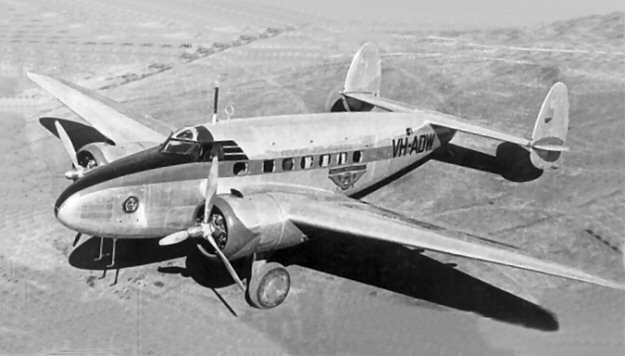 VH-ADW was an ex Aer Lingus machine, and was imported in Ireland in 1939 as EI-ABV. For
some reason Aer Lingus sold this, along with sister ship EI-ABW To Guinea Airways of Adelaide
after only operating them for a short while. Perhaps the onset of war in Europe had something to do
with.it. i.e. Aer Lingus' routes would, of necessity, have been drastically curtailed, and the uneconomical
Lockheeds would have been a drag on cash flow. This aircraft was re-registered VH-AEW in
1940. For the reason behind this change, and for a full history of this machine, go to:
http://www.adastron.com/lockheed/electra/vh-aew.htm

EI-ABW became VH-ADY (q.v.)

Three further images below show it (upper) in full Guinea livery, and named

"Darwin"

, while the
two at the foot of the page show it 1940 in WW II camouflage, with and without tail flashes, and
just prior to its being re-registered VH-AEW.